Annie Sloan Chalk Paint
Which Paint Should You Use? Annie Sloan Chalk Paint or Fusion Mineral Paint or Miss Mustard Seed's Milk Paint! 6
So what is it to be? Are you confused? Is it enough to make you go and lay down?
Every day I get asked these questions, 'what is the best Paint to use' and 'what is the difference between Fusion Mineral Paint and Annie Sloan Chalk Paint or Miss Mustard Seed's Milk Paint'
So the best place to start is to grab a coffee and look at the facts-
The biggest difference is that Fusion Mineral Paint is not a Chalk Paint, it does not contain any chalk. 
Chalk Paint and milk paint really needs to be sealed once painted as it is very porous and this will create a barrier and prevent it absorbing dust and dirt from the air and oil from hands.
Fusion Mineral Paint does not need to be sealed as it has a built in top coat. Although just as with Chalk Paint you can add coloured wax to enhance your finish.
Both paints can be distressed and given an aged look.
Fusion Mineral Paint is waterproof and washable whereas chalk paint would need to have a varnish type finish to make it waterproof. Miss Mustard Seed's Milk Paint can also be used outdoors and can be left sealed or unsealed!
Both paints can be applied to most surfaces with minimal preparation.
Fusion Mineral Paint has an acrylic base and is not only washable but truly scrubbable once fully cured and so is a good choice where extra durability is required!
Hopefully I have answered some of your questions! Pop in store if you ever have any more, or book on to one of our workshops for some hands on experience!
Kitchen Cabinet Facelift with Fusion Mineral Paint UK 0
Our kitchen cabinets have waited patiently for some much needed love, and Mark has finally got to them on the ever growing list. 
Originally the cabinets were natural oak throughout, and have served us well! But over the years they have lost a lot of their sheen, and natural colour from the sunlight in the kitchen. We wanted to brighten the whole space and give it a true facelift! We chose to refinish using the Fusion Mineral Paint, in the colour Bedford. 
 BEFORE & AFTER 
Time for the How To's:
We gave all the cabinets a clean, and a very light sand, as we want a durable result. As our cabinets were natural wood we had an easy job. But we would recommend Ultra Grip for Melamine/Laminate cabinets, it will make a tricky job, easy peasy.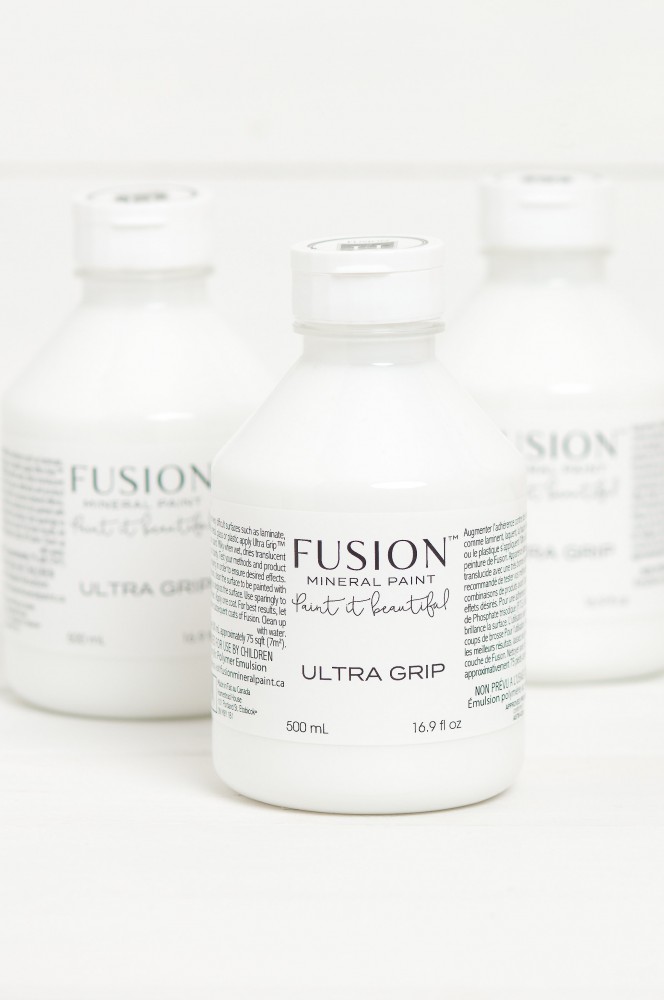 Then we applied the first coat of Bedford, let it dry, (great excuse for takeaway!)
We applied a second coat, as we wanted a solid finish, but the number of coats is dependent on the look you are going for. 
Once the paint was dry, and we had finished the touch ups for that professional look, we decided to use Fusion Tough Coat. The paint alone is hardwearing, but as our kitchen gets a lot of natural sunlight, and a lot of use we wanted to protect it! The tough coat not only adds durability, it dries matte, AND is non-yellowing. 
(Keep your eyes peeled for a post on the Tough Coat, we will tell you all about it very soon!)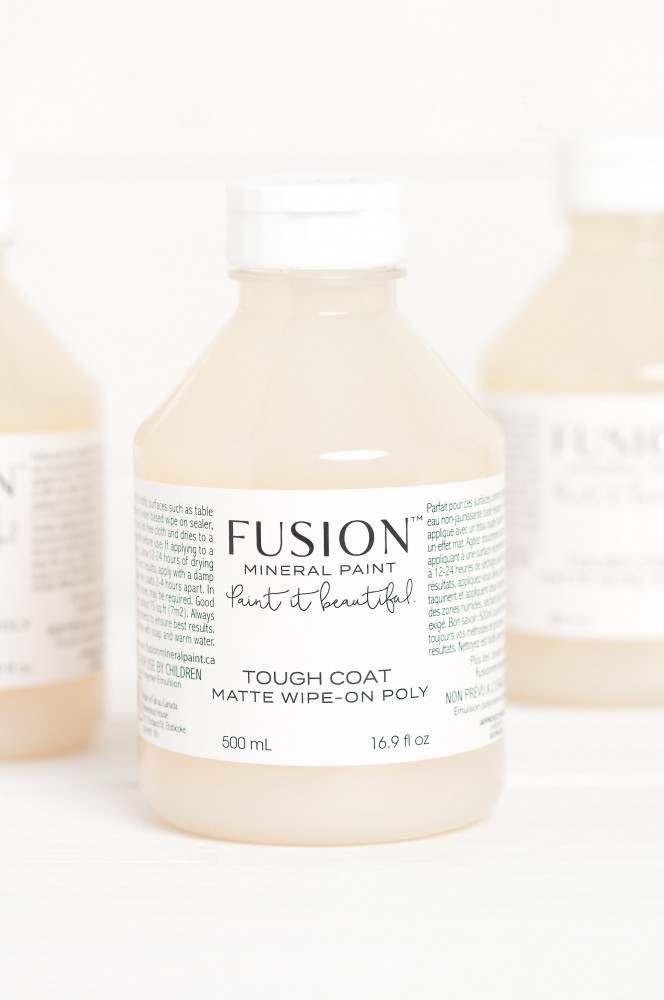 We let that dry (one more takeaway didn't hurt)
And..
We are finished!